Members of the Advisory Board (AdBo)
Nehemiah Gateway Team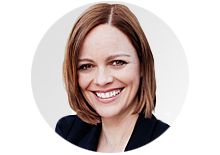 Anke Neuzerling, M.A.
Chair
Having completed her German literature, Italian and film & television studies in Frankfurt and Rome (MA), she found her home in Eltville near Wiesbaden. Her particular interest lies in the coverage of medicine and science together with reporting on all walks of life.
For over 25 years, the experienced television journalist presented for, amongst others, HR, 3sat, Premiere as well as the SAT.1 morning show. Today she works as a television news editor and anchor for SWR in Mainz. As a media expert, she passes on her knowledge of successful communication to managers from the world of commerce and science in media and presentation seminars.
Nehemiah Gateway met Anke Neuzerling in 2005, while filming for the ZDF. She was particularly moved by the profound difference Nehemiah Gateway makes in the lives of children and youths, and as a result the fundamental new perspectives that are opened for their families and community. She is dedicated to making the excellent work of Nehemiah Gateway known to a wider audience and enthuse sponsors for the work.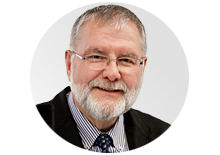 Prof. Dr. Dr. h.c. Ulli Arnold
Ulli Arnold studied business economics and teacher training for commercial schools at the university of Erlangen-Nuremberg in Nuremberg. After completing his diploma, he worked as a research associate at the University of Göttingen. There he was awared his PhD (1974) and qualified as a professor for the subject of business economics (1981). Following chairs at the universities of Kassel and Würzburg, he took over the chair for Business-to-Business Marketing and Procurement Management at the university of Stuttgart (1992) and there was bestowed the title of Emeritus Professor in October 2012. Thereafter he lectured mainly at foreign universities. Many international teaching and research contacts were made and are still in touch today (e.g. USA, China, Vietnam, Poland, Russia, Hungary).
One of the focal points of his research was the management of non-profit organizations – a field completely ignored by 'classical' business economics until quite recently. In particular, sheltered workshops for people with disabilities (WfbM) were the main focus of numerous studies. He is the founder and co-editor of a standard reference work for the management of social organizations (Nomos-Verlag). For many years, he has been chairperson of the Supervisory Board of a large WfbM (Lebenshilfe) and a large social organization. In April 2009, he was awarded the German Federal Cross of Merit on Ribbon by the German President.
While teaching at the NG University in Albania, he came into contact with Nehemiah Gateway and is committed to the further development of this institution.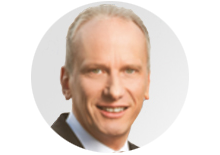 Dr. Jonathan Daniel
After completing his apprenticeship and several years of professional experience with the German bank Stadtsparkasse Nuremberg, Jonathan Daniel studied economics at Friedrich-Alexander-University in Erlangen from 1990 – 1995 (including one study year abroad at Florida Southern College in Lakeland, USA). From 1997 to 2000 he wrote his doctorate thesis (part-time) at the Friedrich-Alexander-University in statistics and empirical economic research.
Several departments and management positions within Sparkasse Nuremberg followed. In 2011, he was appointed to the Board of the Sparkasse Nuremberg where he is responsible for private banking.
In 2018, he joined Nehemiah Gateway Advisory Board to contribute with his rich professional experience.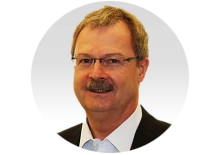 Jürgen Feldmeier, R.A.
After graduating from the Hardenberg High School in Fürth, he studied law at the University of Erlangen, completed his legal clerkship at the Higher Regional Court of Nuremberg and founded his own law firm in Nuremberg in 1982.

Since then, Jürgen Feldmeier has seen himself as a service provider for people in need, gaining more and more experience as the long-standing chairman of a foundation in Nuremberg, founder of an association for justice in real estate and banking law, board member and management consultant.

Since 2009 he has been closely associated with the NG Team.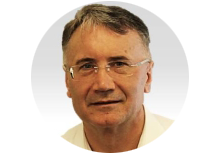 Roman Fertinger
After graduating from the technical secondary school in 1975, Roman Fertinger joined the Bavarian riot police. For the next three years, he worked as patrol officer in Nuremberg.
Between 1982 and 1984, he studied at the University of Applied Sciences in Fürstenfeldbruck and changed to upper civil service for law enforcement. Thereupon, in 1990, he studied at the leadership academy in Münster-Hiltrup and joined the higher police service.
After passing through various leadership positions in higher service, Roman Fertinger was eventually appointed President of the police headquarters for Middle Franconia in Nuremberg, Germany. He retired at the end of 2022.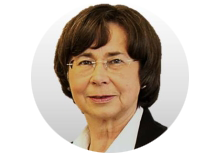 Barbara von Schnurbein, M.A.
On completion of her Slavic and English studies in Cologne and Freiburg i. Br., Barbara von Schnurbein and her husband ran a private forest enterprise as well as a vacation home in the Bavarian Forest. Since 2001, she has been working as a coach, especially for women, in the areas of clear goal setting and self-management in relation to the challenges of being a wife, mother and employee.
Through Nehemiah Gateway in Albania, Barbara von Schnurbein has been advocating the development of education in Albania for many years. Since May 2012, she is member in the Advisory Board of the Nehemiah Gateway University.
As the writer and former chairwoman of the parents' associations of Bavarian secondary schools, she was awarded with the Bavarian "Staatspreis für Unterricht und Kultus" in 2004. One year later, she received an additional award from the Bavarian Parliament for her initiative enhancing the cooperation between the family and school ("FORUM Partnerschaft Elternhaus und Schule").
Since May 2012, she is member in the Advisory Board of the Nehemiah Gateway University.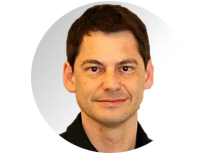 Dr. Andreas Metzger
Since 2007, Andreas Metzger runs his own specialist practice for orthopedics and sports medicine in Nuremberg.
He finished his studies of human medicine in Kiel, Ulm and Erlangen in 1997 and, thereupon, successfully completed his specialist education for orthopedics in Fürth, Herzogenaurach as well as the Dr. Erler Klinik in Nuremberg.
Various sports clubs and athletes are cared and provided for in his practice. In addition to that, since 2001, he has worked as a permanent consultant sports orthopedist for the development department, the biomechanical laboratory as well as the athlete service of the sports manufacturer adidas.
Dr. Metzger is an avid endurance sportsman and has already done several city marathons as well as crossings of the Alps on his mountain bike.
In 2008, he first got in touch with NEHEMIA through a personal visit of the foundation in Albania.
Since then he has been an active supporter, especially of medical needs through his personal visits as well as the development of a medical network for different specialist areas.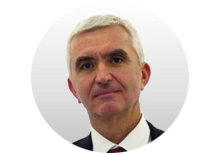 Prof. Dr. Goran Rafajlovski
He graduated from the University of Skopje, received a Master's degree from the University of Zagreb, Croatia in 1991, and a Ph.D. from the University of Skopje in 1996.
He is a Member of DAAD Alumni and IEEE IAS Power Engineering Society. He has been published in scientific journals and at international conferences with over 80 papers.
Currently, he is a professor at the University in Skopje in the Faculty of Electrical Engineering and Information Technologies and guest lecturer at the SRH University in Berlin in the field of Renewable Energy and Energy markets. Between 1998 and 2001 Goran Rafajlovski served as CEO of the Electric Power Company of Macedonia, responsible for production, transmission and distribution of energy, making important contributions to the privatization, modernization and liberalization of the company.
From 2001 to 2005 he served as Macedonian Ambassador in Berlin, Federal Republic of Germany.
In 2009, he joined RWE Innogy as Country Manager for Southeast Europe until 2012. Within the department of Hydro Power & New Applications by RWE Innogy he was responsible for Project Acquisition & Development, Project Due Diligence (technical/financial), Project Management and International Coordination. His areas of professional interest include energy economy, renewables, power quality, electric machines and drives and their advanced control techniques.
From 2014 until 2017 Goran Rafajlovski served as Head of Nehemiah Gateway University.
Since 2019, he is Professor for Power Engineering at SRH Berlin University of Applied Sciences.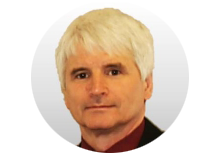 Johannes Selle
After completing his studies, Diploma in Mathematics, in 1981, Johannes Selle worked as a project leader and branch manager in various companies before he became a member of the German Parliament from 1994 to 1998, and subsequently from 2009 to 2021. In 1998 he began his work as the head of Contract Management in the Central German Media Fund GmbH in Leipzig. Since 2007, he has also been managing the Children's Media Centre in Erfurt.
He holds various party offices and is a member of the CDU Executive District of Kyffhäuserkreis, member of the County Council in Kyffhäuserkreis, Chairman in the Economic Supervisory Committee as well as being a member of the SMI association.
Johannes Selle is an active, voluntary member of the Political Working Committee of the Protestant Alliance Germany and the Society for Core Values and International Understanding. He is Vice Chairman of the Parish Council as well as Chairman of the Church Sponsoring Committee St. Boniface.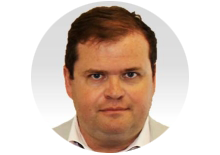 Prof. Dr. Harald Seubert
Harald Seubert is a professor of philosophy and lecturer. His wide range of studies (e.g. philosophy, literature, history, social sciences, protestant theology, etc.) led him, amongst others, to the universities of Erlangen, Frankfurt/Main, Munich and Vienna. In 1998, he received a doctorate on Heidegger and Nietzsche in Erlangen and, five years later, qualified as a professor in Halle/Saale on Platon's legal doctrine.
Following his function as professor and lecturer at various international universities and colleges – in Bamberg, Munich and Posen (Poland) – he has been working as professor and head of department for philosophy and religious studies at the Staatsunabhängige Theologische Hochschule in Basel/Switzerland since 2012, and from 2010, as a part-time lecturer at the Bavarian University of Political Science in Munich.
Moreover, since 2018, he has been adjunct professor of philosophy at the Freie Theologische Hochschule (FTH) in Gießen; since 2016, chairman of the International Martin Heidegger Society; since 2018, chairman of the Ostwest-Akademie; and together with the artist LaGBC, Prof. Dr. B. Mika and Prof. Dr. Harald Haarmann member of the Los Altros Foundation's governing board.
Harald Seubert regularly publishes articles for cultural magazines (e.g. MERKUR), daily and weekly newspapers (e.g. DIE WELT, NZ) as well as German and international professional periodicals (e.g. PHILOSOPHISCHES JAHRBUCH). He published about 20 independent books and works internationally as consultant and lecturer.
Find further information about Prof. Dr. Harald Seubert on Wikipedia » and on his website »
Since May 2012, he is member in the Advisory Board of Nehemiah Gateway University.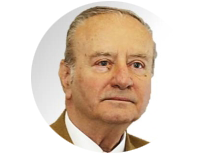 Prof. Dr. Manfred Spreng
Between 1955 – 1967 Manfred Spreng studied telecommunications engineering (TH Karlsruhe) as well as medicine (Erlangen-Nuremberg). After completing his PhD in engineering and being appointed associate professor and head of the functional department Physiological Acoustics and Information Technology in the Institute for Physiology and Biocybernetics, his main fields of work were in Sensory and Neurophysiology, medical data processing and medical expert systems, in addition to audiology , hearing aid technology and noise research.
Until 2001, he was a member and chairman of various associations and specialist committees (e.g. German Society for Cybernetics, Information Technology Society in the VDE, etc.). Over 200 publications as well as scientific articles in books and journals can be credited to his name.
Manfred Spreng is a volunteer in the executive committee of the Free Evangelical Church, Erlangen. He is also the leader of the discussion forum, Life and Faith in Erlangen/Nuremberg. Prof. Spreng is motivated by the meaning and consolidation of Christian faith in all private and public fields of life as well as maintaining Christian values.
Since May 2012, he is member in the Advisory Board of the Nehemiah Gateway University.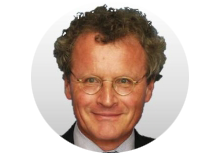 Bernd Borchardt
Bernd Borchardt studied psychology at the Wilhelms-University in Münster, Germany, whereupon he successfully completed his preparation training for Higher Foreign Service between 1981 and 1983. After three years as country officer for the Nordic states, he changed to the German embassy of Guinean Conakry as permanent representative from 1986 to 1989.
After further occupations in Mogadishu, Pretoria and Tallinn, Bernd Borchardt returned to the Federal Foreign Office as the representative head of division for Southeast Europe from 1994 to 1998. In 1998, he became the representative head of the Kosovo Verification Mission of the OSCE, whereupon he went to the German embassy in Bukarest, Rumania, as permanent representative.
After further positions as the head of division for different departments and representative head of the Asia department, Bernd Borchardt was appointed Ambassador in Tirana, Albania, in 2007. Between 2010 and 2013 Bernd Borchardt was the coordinator for International Personnel Policy in the Foreign Office. Following that he was head of EULEX Kosovo (European Union Law of Rule Mission). As founding director of the Internationale Akademie Nürnberger Prinzipien (International Academy Nuremberg Principles) he moved to Nuremberg in October 2014. From 2016 through September 2020 Ambassador Bernd Borchardt was Head of the OSCE Presence in Albania. He is now retired and lives in Germany, but always remains attached to Albania.