As part of their normal daily routine, students at Shkolla NEHEMIA (Nehemia School) have allocated time in the afternoons for study hall. This allows them to get a head start on their daily homework load, as well as have access to the teachers if help is needed with an assignment.
However, this past fall semester the leadership at the school decided to try something new…
For an hour every Friday afternoon, Shkolla NEHEMIA organized special elective clubs for the students to take part in if they desire. As an alternative to sitting in a classroom with their books, the students had the opportunity to dive deeper into a topic in which they have an interest. The electives offered varied widely and were based on the profession or skill set of volunteers that were willing to spend some time each week devoted to educating youth.
"One way, how we want to achieve [our mission] is by providing students opportunities to experience various learning and life situations, so that they can gain competences and shape their personality," says Elona Rira, the Director of Shkolla NEHEMIA.
The afternoon clubs have continued into the spring, after positive feedback from the pupils involved in them. Elona explained, "They express the necessity to have as many extracurricular activities as possible, both of an entertaining and educational nature, to be as close as possible to real life and the needs of today's society. That was the reason we thought that afternoon clubs would be a very good opportunity for students to further develop their skills, talents, and desires in different directions in their interest."
The students were given the choice from a list of electives, many of which would not be offered in a typical school environment in Albania, including Event Organizing, Dance, Graphic Design, Ecological Farming, Music, and more.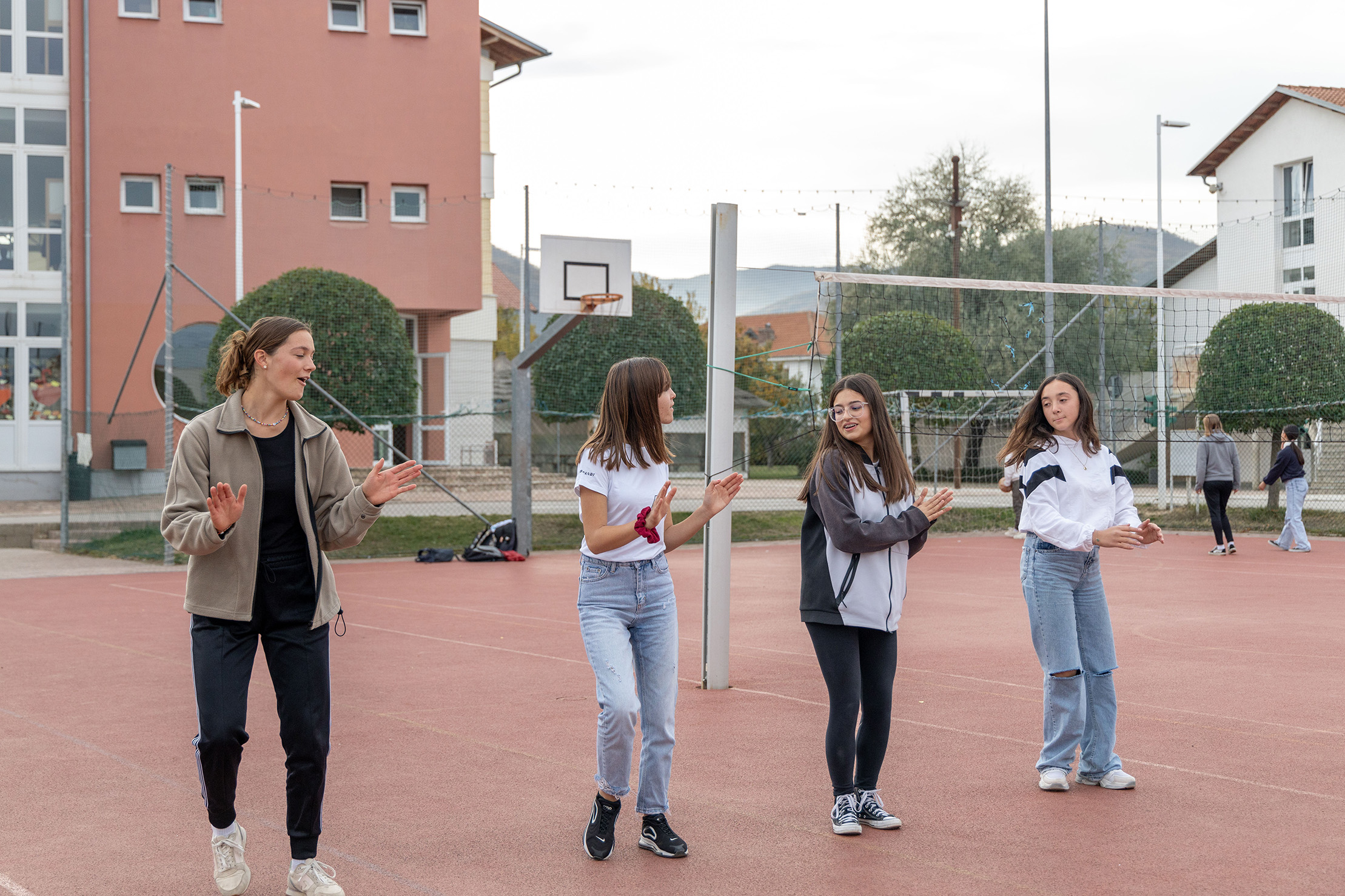 Shkolla NEHEMIA has been operating since 1998, and so it is important for us to always be looking for new ways to interest the students and help further their education and facilitate their dreams as best we can. If one of our pupils graduates and moves on to be a successful designer, dancer, or even musician we would cherish the thought that we were able to play a small part in that.