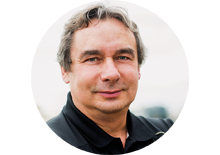 Arnold Geiger
Arnold Geiger and his wife Esther have five children. Having finished his studies in public administration he occupied different functions within the federal police for nine years.
Following several relief-goods transports and humanitarian missions to various countries including Sudan, Eritrea, Malawi, Ethiopia, Russia, Rumania, Turkey and Iran, he and his family decided to move to Pogradec, in Albania after the opening of the borders in 1991 to actively and sustainably invest in the long-term development of that society.
A multitude of projects and services of all kinds came into being: emergency aid, spiritual support through churches, medical and social aid as well as educational institutions ranging from kindergarten to university.
Arnold Geiger is the founding member of various national and international organizations. He was awarded the German Federal Cross of Merit for his multifaceted commitment (Bundesverdienstkreuz) in 2008. On the occasion of the 25th anniversary of Nehemiah Gateway in Albania he received the "Mother Teresa" award, honoring his outstanding achievements for the country of Albania.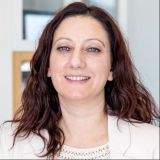 Herolinda Shkullaku
After her studies of English at the University of Tirana, she worked for three years as an English and German language teacher, first in one of the high schools in the district of Pogradec and then in the non-public NEHEMIA school.
In 2002, the cooperation with NEHEMIA continued as she became Assistant to the Chairman of Executive Board and then to the Chairman of Supervisory Board of NEHEMIA for a 6-year period, assisting the Chairman also in his commitments with different humanitarian organizations inside and outside Albania. At the same time, Mrs. Shkullaku gained experience as a leader of smaller projects within NEHEMIA such as the project for Foreign Languages and Professional Forum.
In 2009, she became the Head of National Center of NEHEMIA in Albania, coordinating the work for 9 Local Centers in Albania as well as central services of Human Resources for NEHEMIA Foundation. During this time she successfully finished her second course of studies, Business & Economics, at Nehemiah Gateway University.
In January 2013, Mrs. Shkullaku became Executive Director of Nehemiah Gateway Albania. At Nehemiah Gateway, she has the opportunity to serve her country offering sustainable and inspirational models for young people in Albania.
Mrs. Shkullaku is married and has one son.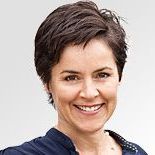 Michelle Mann
Michelle has worked in the international world of non-profits for over 30 years. Her specialty is organizational development and the establishment of accounting and internal control systems for non-governmental organizations.
Widely travelled and having lived abroad for a number of years in various countries including Albania, Germany and India, she is experienced in public speaking in multilingual settings and is able to bring business skills into culturally diverse settings. Whether through teaching accounting skills in a mud and grass hut in South Sudan, training entrepreneurial leaders in the mountains of North India or reviewing non-profit practices in the Balkans, she seeks to help enterprises and leaders grow in integrity, transparency and effectiveness as they serve their local communities and society. Michelle also teaches as a guest lecturer at Nehemiah Gateway University in Pogradec.
It was during her years in Albania in the late '90s where she was first introduced to the expanding and impactful work of Nehemiah Gateway.
She currently lives in Colorado with her husband, Doug, and has three grown children.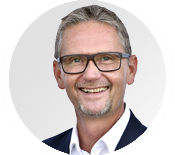 Kai Uellendahl


In 1990, Kai Uellendahl graduated with a degree in Economics from the Ruhr-University in Bochum as well as the Bergische University in Wuppertal.
Between 1991 and 1999, he worked in different Controlling departments for the GRUNDIG enterprise. Following that, he was employed by the adidas-Solomon AG for nine years, serving in the positions of, but not limited to, Senior Controller (Europe), CEO adidas Switzerland as well as Chief Financial Officer and Chief Operations Officer for Solomon Central (Germany, Austria, Switzerland, Slovenia).
From 2008 to 2014, he held the position of Chief Financial Officer of the ROSEN Group. After five years as Chief Financial Officer of LUCERNE FESTIVAL, one of the world's leading concert promoters for classical and contemporary music, he is now working as a business consultant.
In 2002, he came into contact with Nehemiah Gateway Albania. Since then he has been supporting the foundation with his professional know-how and was chairman of the supervisory board from 2009 to 2012 and from 2012 until May 2019 he chaired the NG Advisory Board.
Kai Uellendahl is married and has three adult children.